Watch
This is a custom kitten commission I did for

If you'd love to own your very own Littlevoodoo, head on over to my journal for more info!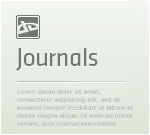 Cheap Point Adopts + Commissions OpenAdopts/Commissions:

The adopts that I've now opened are for my Littlevoodoo designs.

Here's an example of what they look like:
:thumb277201462: :thumb276929921: :thumb276929102: :thumb276791836: :thumb276791532: :thumb276792671: :thumb277201694: :thumb308484797:

Littlevoodoo Adoptables Commissions Available:

Style:

- Pencil sketch
- Black ink line art
- Traditional Colours (water colour, pencil colours or oil pastels)

Themes:

- Plain/Original (My original Littlevoodoo design - See images above)
- Superheros (ie Batman, Spiderman, Superman, Wolverine etc)
- Villains (ie The Joker, Godzilla etc)
- Supernatural (ie Vampires, werewol
Art ©


Voodoo never looked cuter!!!
Reply

Reply

Haha thanks!

I'm really happy that people love my voodoo's

:3
Reply

Reply

Well I'm really grateful that you helped with info about adopts and stuff because without you I would've been lost on how to do them ;__; You're THA BEST

Reply

Reply

I'm so happy that people are buying them ;_; Can't believe it!
Reply

looks sos cuteieasfdafjd;kl c:
Reply